---
A Postcard Chocolate Bar is a chocolate bar you can send in the mail.
---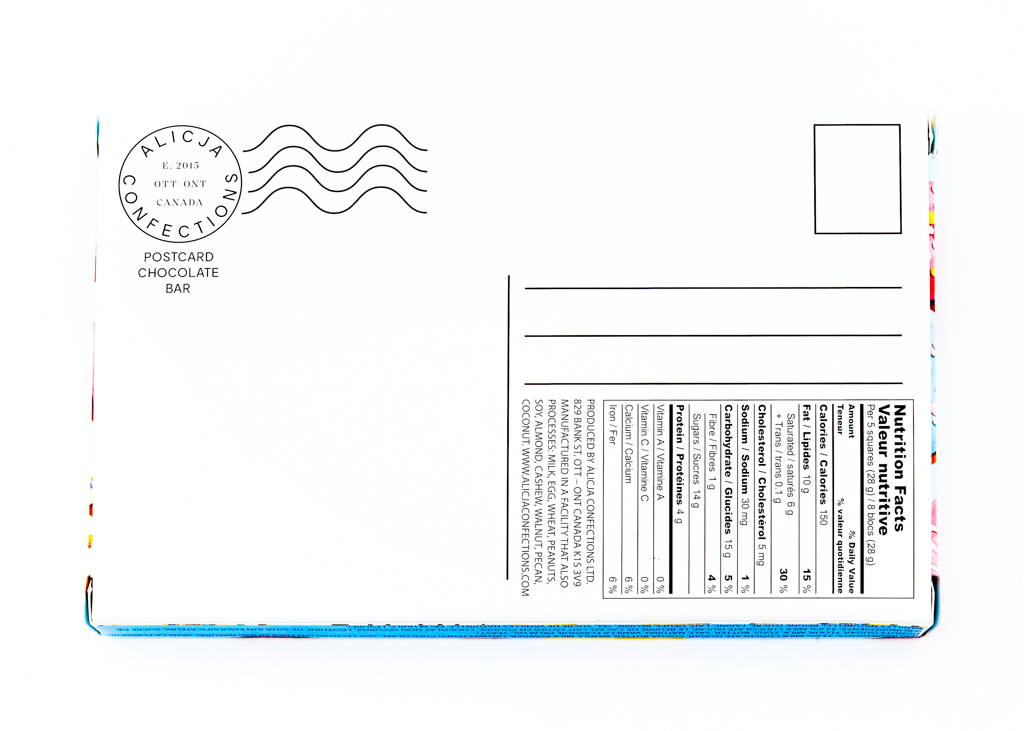 Each Postcard Chocolate Bar weighs 85 grams. Because they are under 100 grams, they can be sent through the regular letter mail using just one $1.94 stamp within Canada.

---
Postcard Chocolate Bars can be sent anywhere in the world. Ship directly from us, or take a Postcard Chocolate Bar to your local post office. They can set up letter mail shipping - we send bars to friends and families in countries like USA, Poland, Japan, and more.


Each bar is wrapped in beautifully designed packaging, ready to send in the mail just like a postcard. Send a Postcard Chocolate Bar to your mom, dad, sister, brother, grandma, grandpa, best friend, co-worker, frienemy, and whoever else you can think of, whether it's a birthday, a holiday, or just a way to say "Hey, I'm thinking of you, boo!"
Order online and choose "Send as a Postcard" while checking out and we'll send it for you! Sending outside of Canada or want to send one yourself? Take it to Canada Post and they'll give you a sticker for exact postage! ($1.94 stamp in Canada, varies outside of Canada).
Ready to send a Postcard Chocolate Bar?
With over 45 flavours to choose from, we're sure there's a Postcard Chocolate Bar for everyone, including your picky friend, Alison.

---
---